[align=center]BOSS PERNAH MAENIN MAP MOO MOO GENERATION X NGGAK. . .[/align]
[align=center]GW CUMA MAO NGASIH SEDIKIT LINK DAN SECRET DARI MAP MOO MOO[/align]
[align=center]
KALO ADA YANG BERMINAT SILAHKAN REPLAY
[/align]
[align=center]DOWNLOAD[/align]
[align=center][size=medium]
MAP VERSION
Moo MooV3.5b Generation X
[/size][/align][align=center][size=large]
INI SECRET PERTAMA
[/size][/align]
[size=medium]
#1 POWER-UPS QUEST


---
ST4
---
ST6
---
--ST2
---
ST8---
---
Moomoo
---
--ST3
---
ST7---
---
ST1
---
ST5
---
Legend: ST
-SNOWTREE

Cut the Snow trees in orderly
(ST1 to ST8)....
Note:
if you destroy the wrong snow tree the quest for power enables failed!!!
power-ups are summon to moomoo or sassy nearby...there are many kinds of it...here are the ff:
Double damage
-
gives hero to double(2x) your damage when used
Level-up
-
gives hero to 1 level when used
Haste
-
gives hero to moves faster when used
Illusion
-
gives hero 1 replicate of himself
Regeneration
-
regenerates hp/mana when used
#2
Secret Place
Destroy this tree and the Secret place is enable.
#3
ENCHANTED TREES:
Enchanted tree gives you 1 level up of your hero if used...
Enchanted trees Images: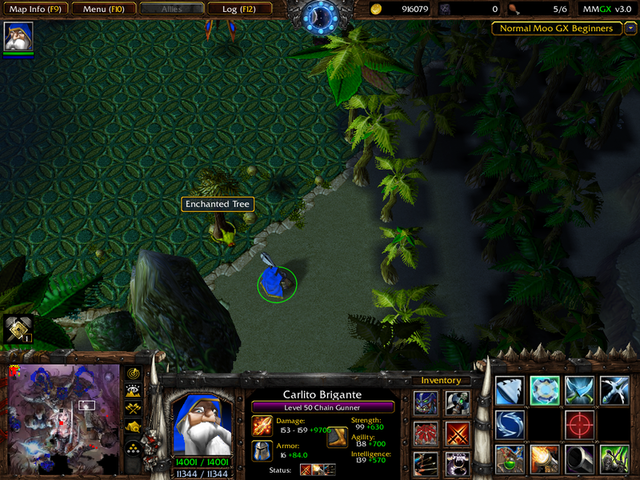 #4
GOLD TREES
Trees that gives you Extra gold if destroyed
Images: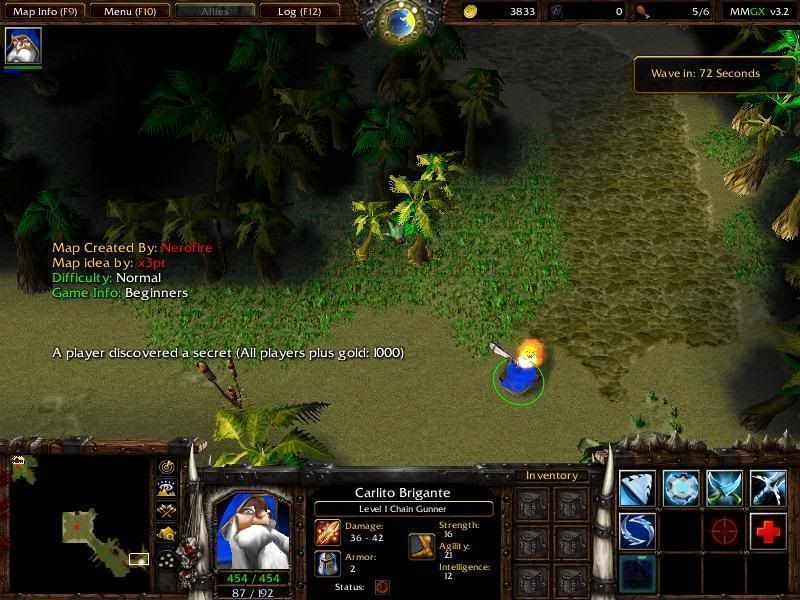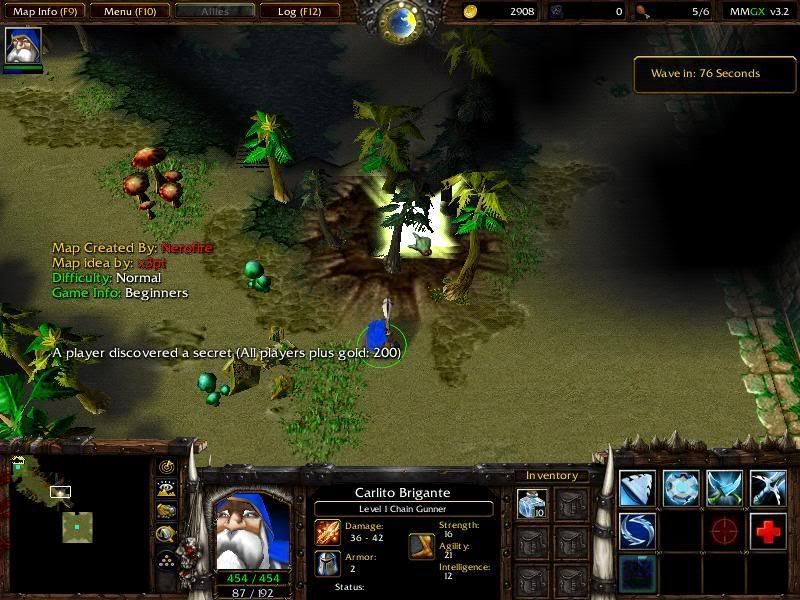 Happy Play!!![/color][/size][size=large]
secret list
[/size]
Sorry would like to help you guys more by putting screenshots but I do not know how. Hopefully someone can make a better guide with screenshots about the secrets...
Secrets Name guide: (Secrets in the map)
1 Halberd Axe : stable
2 Enchanted Trees : Theres an enchanted tree if you destroy the tree right below Moo Moo
3 Espada Ropera : If you destroy one of the trees in the lower left, it will make Balnazzar disappear and two roperas will be dropped
4 Power ups : destroy the snow trees outside the base in order
5 Free golds : some trees give you gold
6 Gem of Shadow : Krecheks quest in the leftmost part of the map
7 Replication item : Kill Delta somewhere in the upper right
12 secret soul : convert to good soul
13 Cages Small, medium, large : Animals, recipe of Medium and large can be found in the "SEAcret shop"
14 14 animals + 1 fog = 15 animals : some of them are in the upper right
18 Demonic Ultimate item : Kill Blademaster, the one that respawns after in the left part then kill the death knight in the bottom part
19 Goblin airplane : now dragon hawk = You can buy this in the "SEAcret Shop"
23 item Hyper Reaver : now astral sword = No Idea yet sorry
25 1M Gold : Give Kercheks Soul to the Beastmaster in the rightside
26 Secret Boss wienie d'pooh : : Located in the Lower left corner, place a sentry ward to see him
28 Secret place: Destroy the barrel in the lower left corner
29 Other small secrets : still has a problem
---
New Added secrets
---
Cuatro Shop : stable = dunno
SEAcret Shop : stable = located somewhere in the top right
Second chance moo/sassy = When Sassy is dying I think?
Ani cages : stable = no idea